MicroJig MATCHFIT Dado Stop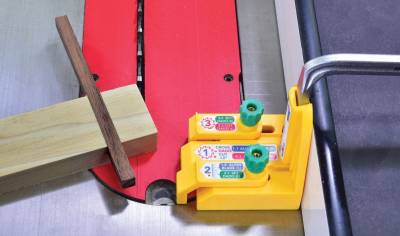 Perfectly-fitted dados, joinery, and inlays without measuring, marking, or test cuts.
Simple and easy to use, the MATCHFIT Dado Stop sets the shoulders of your cross dado using the actual part that will be fitted in the dado for a perfect fit without measuring or test cuts. No hassles, no tricky measurements, just perfect-fitting dado cuts.
Details