Table of Contents
Delta drill press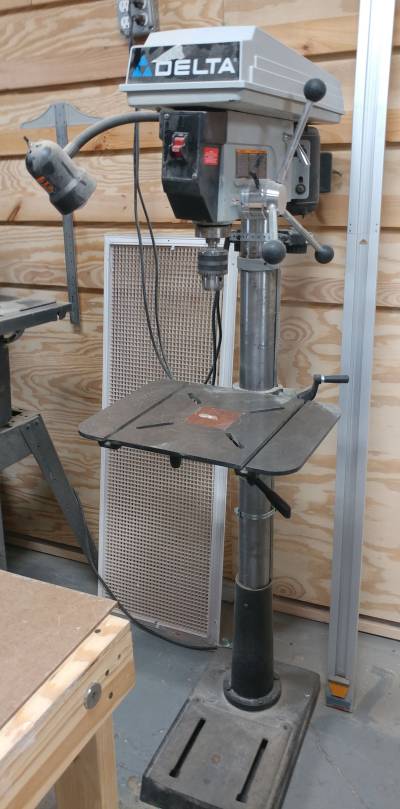 Good for drilling holes in wood.
The manual can be found here
Safety
Safety glasses are always required.

Make sure the drill is turned off and unplugged before working on the saw itself
Special Instructions
Mark where you want to make your hole and line the drill bit up with your mark.

Secure the wood piece to the table with a firm grip or with clamps if necessary.

Start the drill.

Slowly pull down the level to drill into the wood.
Details

Attribute
Detail
Manufacturer
Delta
Model
17-950L
Table size
18" x 14"
Speed
250-3000 RPM in 12 steps
Chuck
5/8" (keyed)
Motor horse power
1/2 HP
Power
120 Volt
Owner
Jeff Johnson