Table of Contents
Chatt*lab Collaborations
Here's a list of organizations we have collaborated, or are collaborating with.
Art120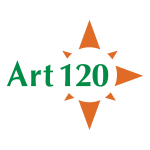 We are very proud of our collaboration with Art120 by providing a facility that allows them to teach welding and work on their art bikes. Art120 depends on donations from the public. We highly recommend Chattanoogas help support Art120 by making a donation..
Chattanooga Mini Makerfaire

Chatt*lab has been a part of every Chattanooga Mini Makerfaire. A crowd favorite is our robot battles arena where competitors bring remote control robots of destruction to battle to the death. Part science fair, part county fair, and part something entirely new, a Maker Faire is an all-ages gathering of tech enthusiasts, crafters, educators, tinkerers, hobbyists, engineers, science clubs, authors, artists, students, and commercial exhibitors. All of these "makers" come to Maker Faire to show what they have made and to share what they have learned.
Chattanooga Incubator

Chatt*lab is located in the Business Development Center run by the Chattanooga Chamber Foundation. We have a great relationship with the chamber and many of their startup companies are represented as members of our makerspace, taking advantage of the tools, resources and technologies we have on site. In turn, our membership is enriched by having access to some of the sharpest, innovative companies in Hamilton County. If you are looking to start a business, you should talk with the folks at the INCubator for resources and space they are able to provide. They are a tremendous asset to a growing Chattanooga economy.